Ever more people like to get away from the hustle and bustle of towns and cities by visiting nature areas. But this unwittingly puts pressure on the local fauna and flora. It is precisely to relieve and control this pressure on the forest that Horizon+ aims to develop gateways in the four Flemish Sonian municipalities: Overijse, Hoeilaart, Sint-Genesius-Rode and Tervuren.
Groenendaal Gateway in Hoeilaart
Groenendaal Gateway is the largest and most centrally located gateway. The Forest Museum, the old priory and the arboretum are the most important components of this site, but there is barely any cohesion between them. For this reason, the Horizon+ team has developed a master plan to connect these fragmented elements via a treetop walk and the so-called arboretum walk.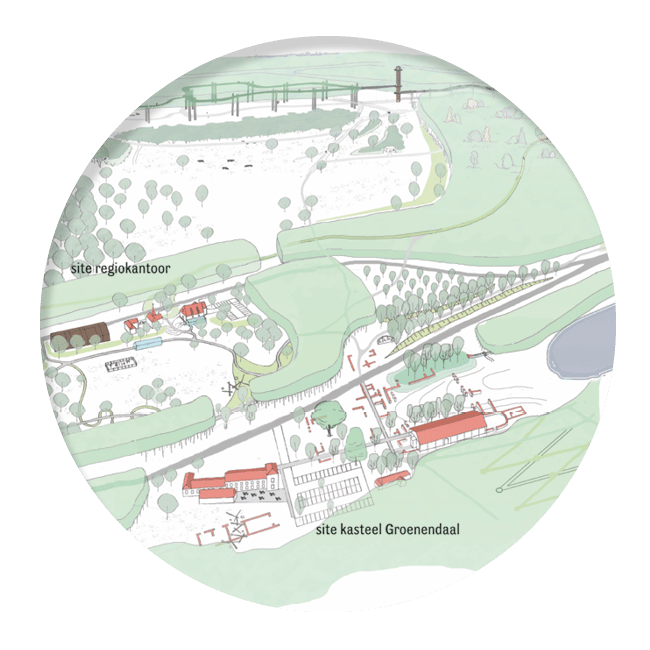 Groenendaal Jezus-Eik in Overijse
The centre of Jezus-Eik in Overijse is very close to the edge of the Sonian Forest. An ideal starting point to develop a gateway to strengthen both the centre of Jesus-Eik and the forest. However, there is currently no tangible relationship between the two. We will invite the forest into the centre and let it merge with the public green spaces around Jezus-Eik parish church and the parsonage.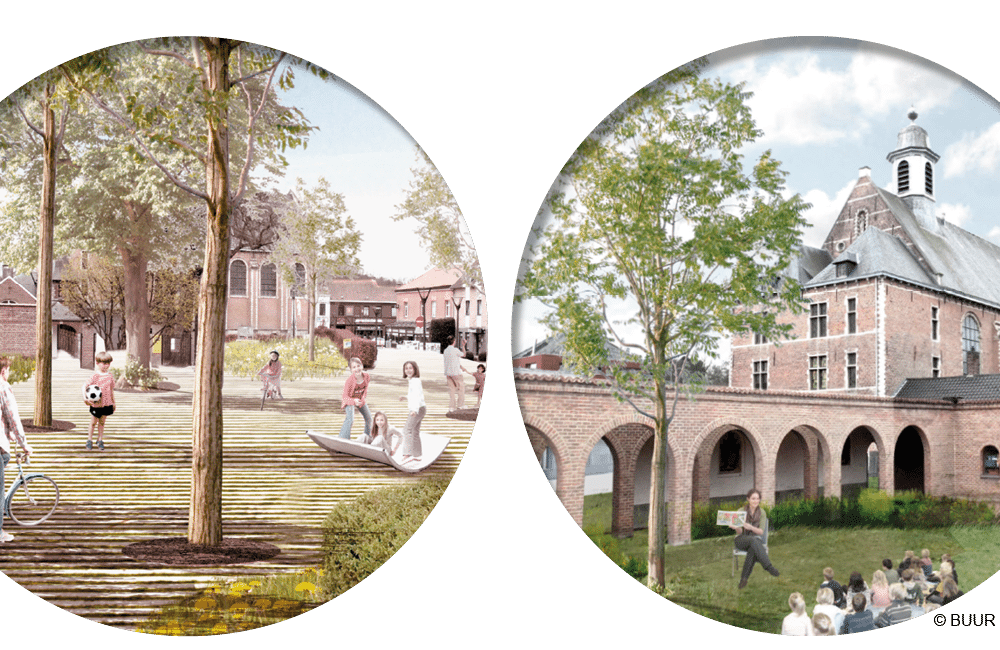 Middenhut Gateway in Sint-Genesius-Rode
Middenhut Gateway is situated at the old forester's house in Sint Michielsdreef. This forester's house will be given a new role as a catering business. A large terrace area around it is planned, with views of a biodiverse grassland with brush and shrubbery. In addition to the grassland, where you can have a picnic, there will be a woody area where children can play to their heart's content.

Gateway Tervuren
Tervuren Gateway will link the town centre and Tervuren Park. The municipality has already made major investments to expand the town hall and the Warandepoort into a beautiful complex with numerous public functions. The heritage elements of the former ducal palace and Saint Hubertus Chapel will be the trump cards bringing nature and culture together on this site. Here too, we will go beyond a mere starting point. We will build an attractive green walk that leads you from Tervuren Park through the town and deep into the forest.